UPGRADE YOUR TRAILER TODAY!
What Is Boat-Load-Mate?
Boat-Load-Mate™ is a spring-loaded latch designed specifically for bunk trailers. With Boat-Load-Mate, launching and retrieving your boat has never been easier. Simply install this innovative device on your trailer, and let it do the work for you.
Experience effortless water entry and exit with Boat-Load-Mate™. Designed to cater to the needs of boat owners, especially those who prefer a hassle-free boating experience, With its ingenious spring-loaded design, this remarkable device effortlessly catches and releases the transom of your boat when loading or unloading.
Imagine this: within seconds, you can effortlessly transition in and out of the water, without ever setting foot on the landing. No more worrying about getting your feet wet or struggling with winches and bow hooks on the ramp. Boat-Load-Mate allows you to simply float on or off your trailer while it effortlessly takes care of the rest.
Simplify your boating routine with.. Let it handle the work for you, so you can focus on what truly matters – your boating adventure.
Quick. Easy. Safe.
Buy Now
How Does It Work?
Launching: Back your trailer into the water; once the correct depth is reached, your boat floats over the latch away from the trailer. 
Loading: Glide your boat onto the trailer; once your boat passes over the spring-loaded latch, the Boat-Load-Mate is engaged, and you can pull your boat off the landing.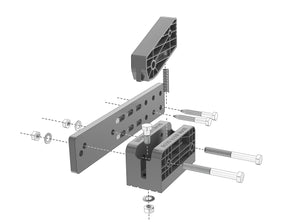 1. Assemble Your Kit
We provide everything you need to accomodate your trailer.
Us the 13" extension bar if your transom extends beyond your bunks.
2. Installation - Bunk Trailer
Installing Boat-Load-Mate is a breeze! Our goal is to make the process as straightforward as possible. Here's how it works:
Use the hardware kit we provide to mount Boat-Load-Mate either directly to your bunks or to the frame of your trailer. We've got you covered with all the necessary components.
In case you need them, we also include a 13" extension bar and shims. These are there to ensure a perfect fit, giving you added flexibility during the installation process.
To install Boat-Load-Mate, simply drill a few pilot holes and then fasten the kit to your bunks
It's a quick and easy process that should only take a few minutes of your time.
LEARN MORE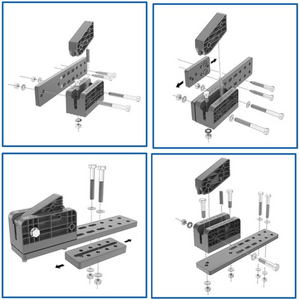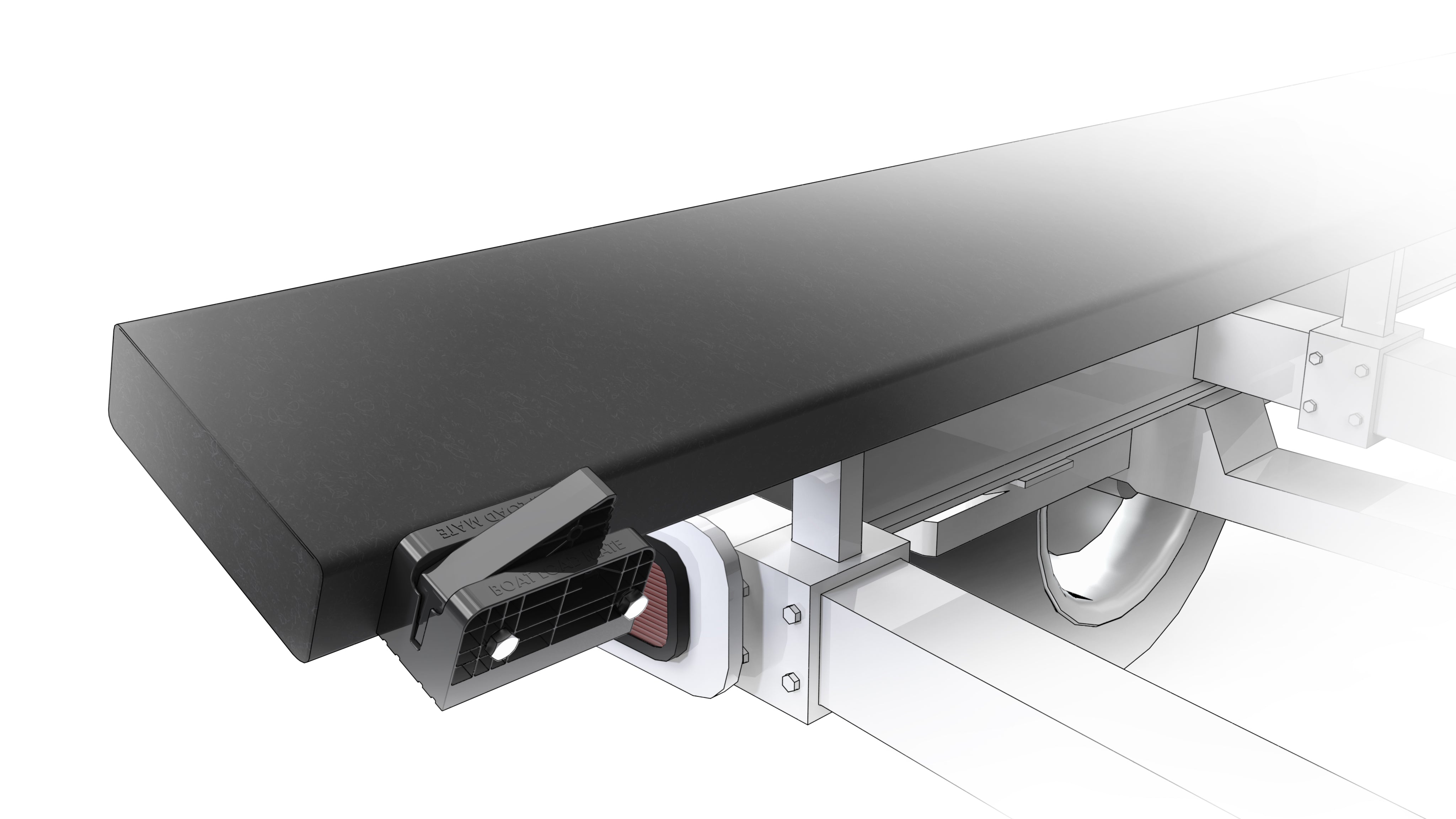 Buy now
Bunk Trailers
1. Find The Proper Placement
2. Drill Pilot Holes
3. Use the provided hardware & a wrench to secure Boat-Load-Mate to your bunks
ROLLER TRAILERS
1. Find the proper placement on the frame of your trailer
2. Drill pilot holes into the frame
3. Use the provided bolts to secure
Learn More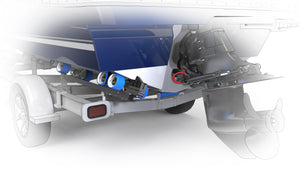 Roller trailer compatibility
We provide stackable "shims" just in case you need. Use the extension bar & stack up the shims to find the correct placement.
Before purchasing Boat-Load-Mate for your roller trailer, use this check list to make sure your trailer is compatible.
1. Do you have the correct size trailer for your boat?
2. Do you have a spot on your trailer to mount the 13' extension bar?